Whilst the people in the UK are preparing for the three weeks in lockdown, officers and employees in prisons are trying to find effective ways to keep prisoners calm and safe during this time.
Due to the lockdown which was announced by the Prime Minister, Boris Johnson, on Tuesday 23rd March, prisons across the UK have stopped visitation for a minimum of three weeks and have closed down shared areas within the prison such as cafeterias, libraries and kitchens.
HM Prison Brinsford has been following the government's restrictions and has restricted the use of shared areas within the prison. One employee who works in the library of Brinsford Prison, who did not want to give her name because of the possible consequences said the library had been preparing for a lockdown for the past week and had been trying to put activity packs together for the prisoners which include quizzes, puzzles, drawings, learning materials, etc. They have also been trying to keep all prisoners as calm and updated as possible.
She explained that the library had also extended book loans from six books at a time to 12 books and are allowed to keep them up until June. As prisoners are now limited to just their cell and limited time outdoors, the employee says "it's crucial that prisoners are occupied during the three-week lockdown and have things such as books and learning resources."
"Many inmates already feel overwhelmed and isolated as they no longer are allowed visitation with family and are also told to stay away from other prisoners." 

Employee at HM Prison brinsford
There have been no confirmed cases of coronavirus in HM Prison Brinsford.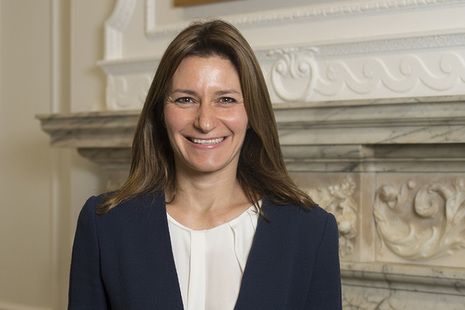 Minister of State Lucy Frazer QC MP has made a statement on preparedness to deal with coronavirus in prisons. She said: "Prisons have existing, well-developed policies and procedures in place to manage outbreaks of infectious diseases."
She added that "basic hygiene is a key part of tackling the virus and good practice is being promoted on posters throughout the estate. Handwashing facilities are available to all prisoners – not just in cells but other shared areas such as education blocks and kitchens."
There is one confirmed case of coronavirus at each of the following prisons: Birmingham, High Down, Manchester and Oakwood. However prisons are "ready to act" as they brace for a "surge" of coronavirus cases.
Face-to-face visitating has been stopped for all prisons. However, prisoners are allowed to make more frequent phone calls and receive and send out mail.